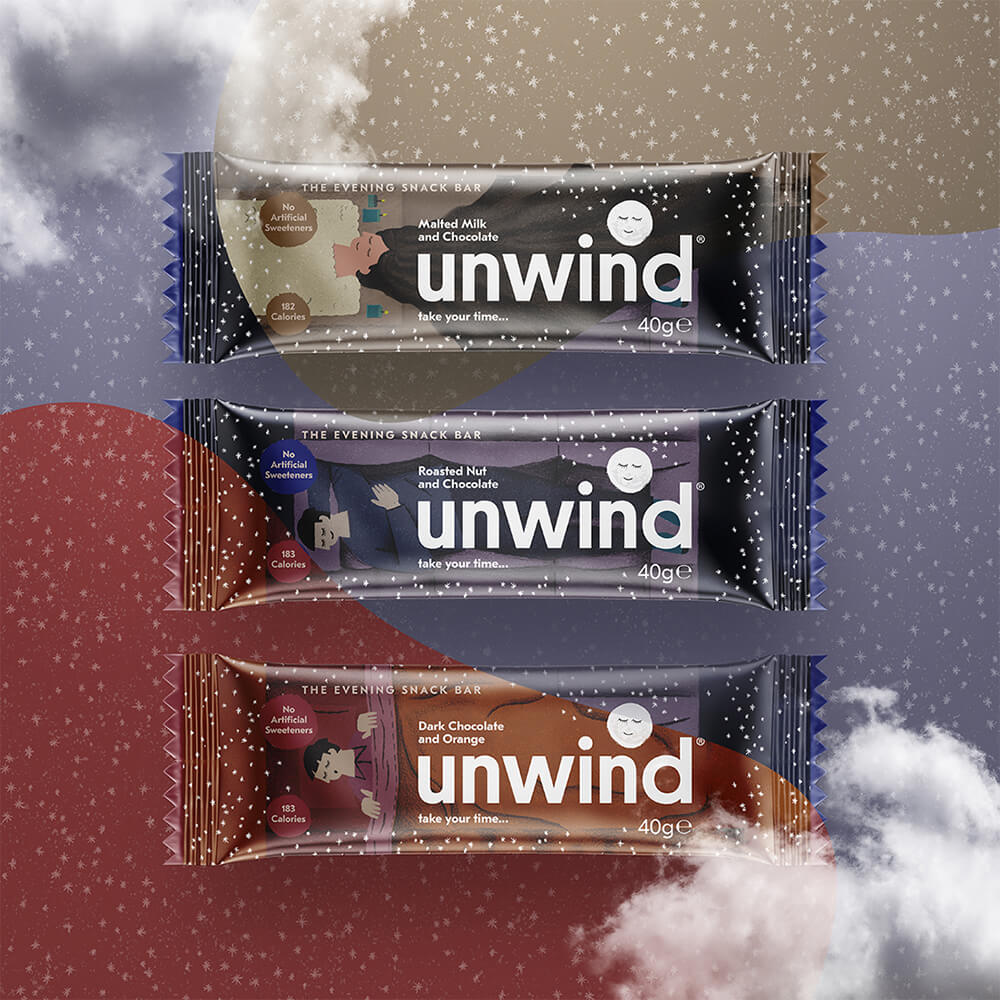 our product
We hand bake a selection of evening snack bars, which we like to enjoy as a small evening treat. This is because sitting down with a natural, wholesome and tasty unwind bar, coupled with a cuppa', is one of our favourite ways to relax in the evening.
All of our bars contain natural nighttime friendly ingredients like; chamomile, Montmorency cherry and l-theanine.
our story
Our idea for an evening snack bar came from a real life night owl who has spent a lifetime curious about the best natural ways to achieve that zen feeling of total rest and relaxation.
The answer? Pretty Straightforward really; a well balanced diet and lifestyle, and prioritising Time To Unwind every day.
Sign up here for all sorts of lovely, sleepy, soothing, snoozy content