THE PERFECT EVENING SNACK BAR
product cases
Stroll through the virtual aisles of our teeny tiny tuck shop to buy unwind bars by the case load… Our evening snack bars are available to buy in a box of 15 bars.
Cases are available in three different flavours, Roast Nut and Chocolate, Malted Milk and Chocolate and Dark Chocolate and Orange.
These hand baked (in Ireland!) natural and wholesome evening snacks are the perfect relaxing evening treat. 
All bars contain natural nighttime friendly ingredients such as chamomile, Montmorency cherry and l-theanine.
So soften the lights, get cosy, it's time to unwind…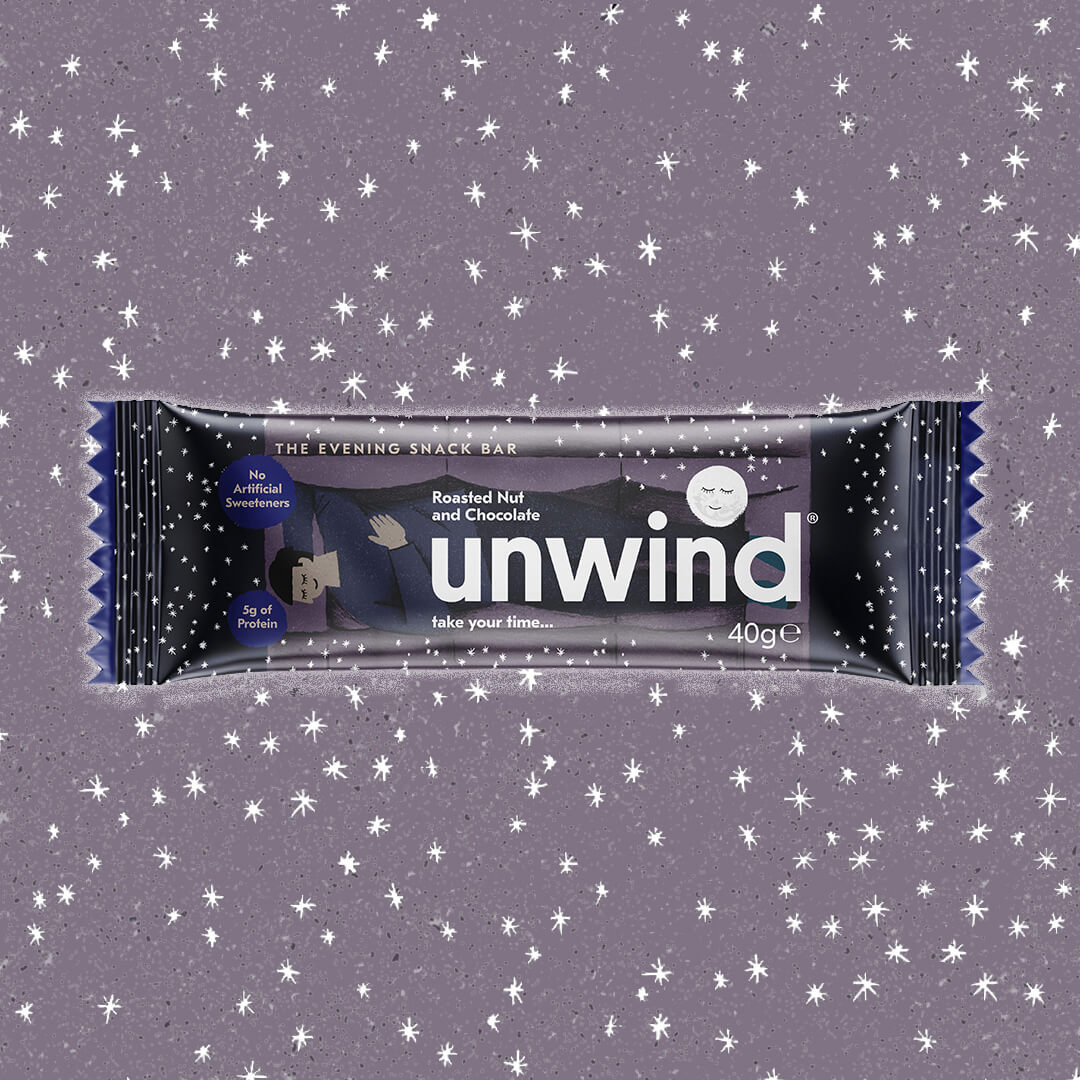 our philosoph-eve(ning)
Evening is our favourite time of day…We spend our days being active, busy little bees, getting things done, rushing from one thing to the next. But the evening, if we let it,  has this magically calming effect of slowing us down… 
Historically, everything about the evening time; the darkening skies, the dropping temperatures, the twinkling stars and moon, told our bodies that it was time to stop, to slow down, to gather round the fire together and tell stories, to cosy up to that special someone, to collectively protect each other from roaming nighttime ne'er-do-wells, to look at the stars, to think, to dream, to sleep…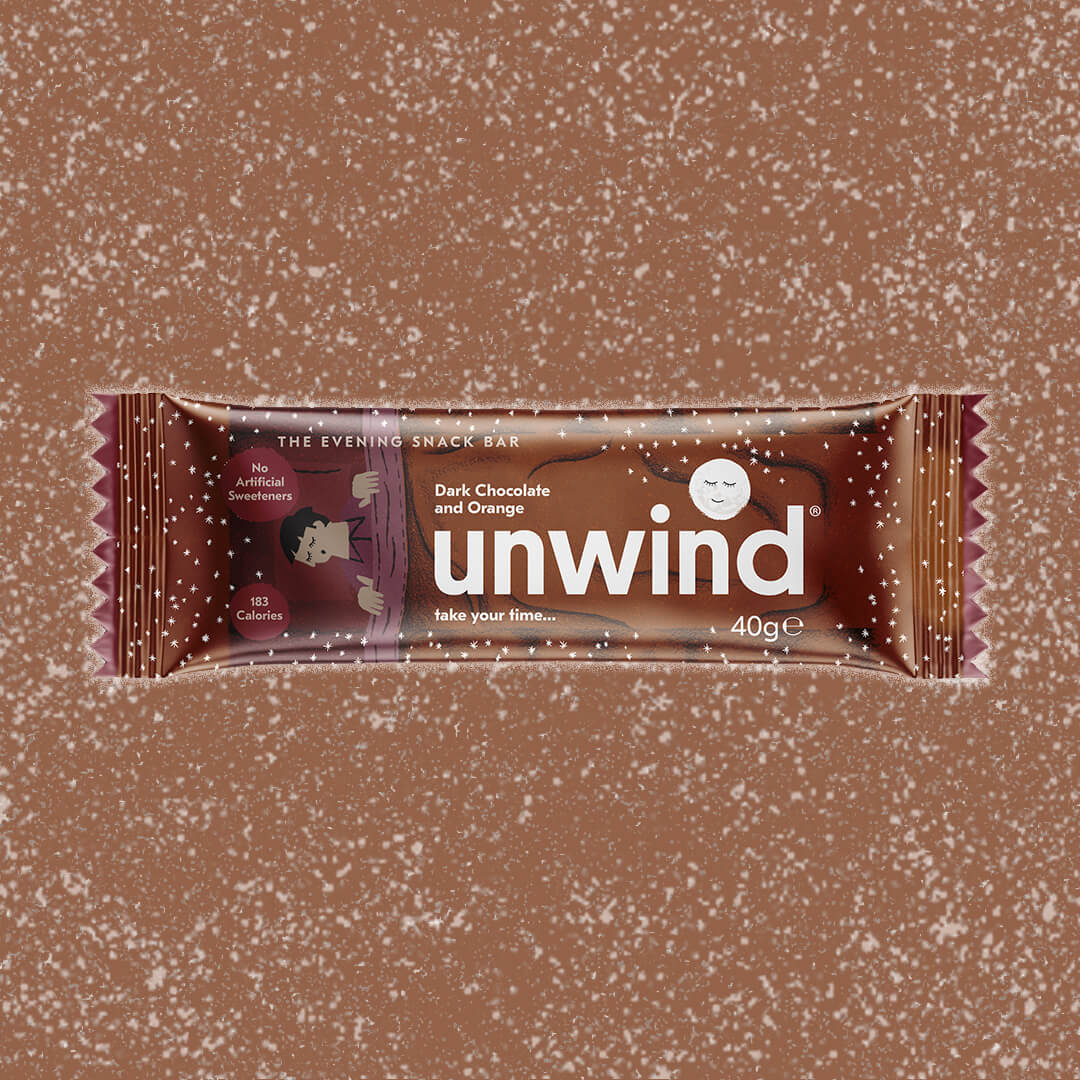 celebrate the evening
At Unwind we are dedicated to the art of relaxation. We want to help you create a gentle tidal wave of R&R each evening. A space and time for you to slow down and help the body prepare for sleep.
Our relax hacks are a selection of gorgeous evening activities designed to help you unwind at the end of the day and include things like: bedtime yoga, sleepy stretching sequences, nighttime stories and guided meditations.
Sign up here for all sorts of lovely, sleepy, soothing, snoozy content